local_shipping
For Delivery
In Stock.
FREE Shipping for Club Members
help
Overview
Due to Limited Stock, Multi-Copy Orders May be Reduced to 5 Copies Per Household.

Please note, these books come with signed bookplates. Click Here for the unsigned copy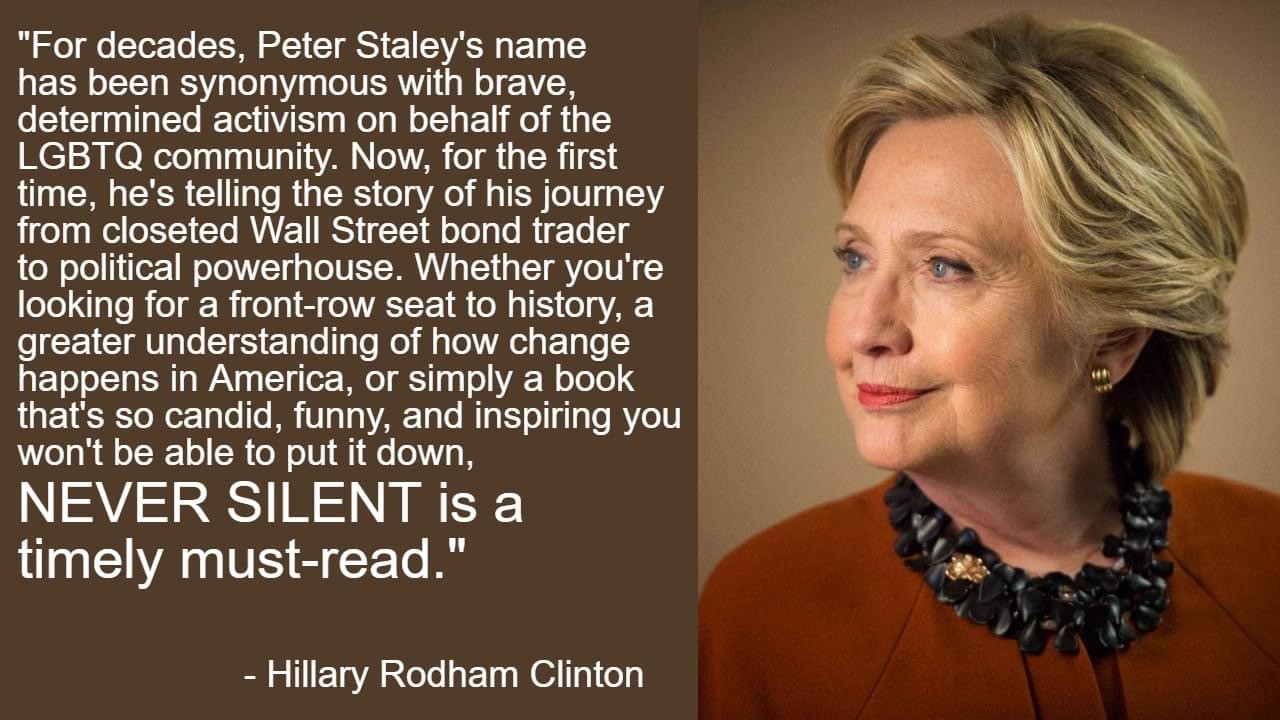 From the Author
"Just before the lockdown, I wrote a classic memoir—it's about me, me, me—and it's definitely not a history or analysis of ACT UP," Staley asserted in a social media post. "The publisher put ACT UP at the top of the subtitle. I went ballistic. The head of the publishing house probably hates me by now, and my editor has aged considerably during the fight. In the end, I lost. All that said, I'm happy with how it looks. But sheesh, I do not understand this industry."

Bold, driven, and powerfully influential, Peter Staley is the kind of activist who doesn't just make a stand but inspires others to make one as well. His unflinching dedication to the cause—be it forcing a price reduction on HIV treatment medications or illuminating the epidemic of crystal meth use among gay men—is admirable indeed, but it represents only a fraction of what makes Staley such a remarkable person and his memoir such a compelling read.

In 1987, somebody shoved a flyer into Peter Staley's hand: Massive AIDS demonstration, it announced. After four years on Wall Street as a closeted gay man, Staley was familiar with the homophobia common on trading floors. He also knew that he was not beyond the reach of AIDS, having recently been diagnosed with AIDS-Related Complex.
A week after the protest, Staley found his way to a packed meeting of the AIDS Coalition To Unleash Power—ACT UP—in the West Village. It would prove to be the best decision he ever made. ACT UP would change the course of AIDS, pressuring the National Institutes of Health, the FDA, and three administrations to finally respond with research and treatment plans that ultimately saved millions of lives. Staley, a shrewd strategist with nerves of steel, organized some of the group's most spectacular actions, from shutting down trading on the floor of the New York Stock Exchange to putting a giant condom over the house of Senator Jesse Helms.
Never Silent
is the inside story of what brought Staley to ACT UP and the explosive and sometimes painful years to follow—years filled with triumph, humiliation, joy, loss, and persistence. Never Silent is guaranteed to inspire the activist within all of us.
see more
Details
ISBN-13: 9781532550218
ISBN-10: 1532550219
Publisher: Chicago Review Press
Publish Date: October 2021
Customers Also Bought